A grassroots campaign needs grassroots supporters. We're proud of the endorsements we've received, and would appreciate yours as well!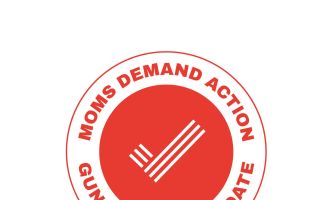 Brunner Craig, Member
Mom's Demand Action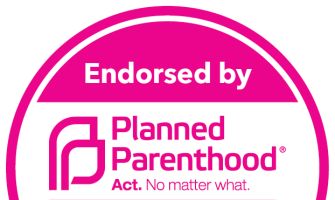 Iris E. Harvey, President/CEO
Planned Parenthood Advocates of Ohio
---
"
We offer this endorsement in support of your efforts to protect the rights of all Ohioans to have access to reproductive health care, sex education, and the constitutionally guaranteed right to safe and legal abortion - no matter what.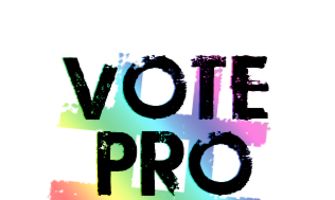 #VOTEPROCHOICE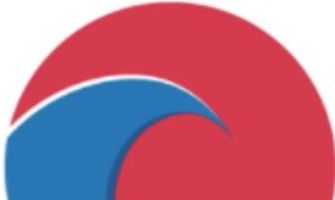 Bluewave Crowdsource
Business
President, CEO Lakefront Cargo LLC
LeeAnne Crawford
---
"
Lakefront Cargo is proud to endorse Joe Helle for State Representative! We've been following his campaign from the beginning and know how passionate he is about helping families and small businesses in Ohio. We look forward to seeing many more great things from him!
Owners, Bayou Creek Farmstead
Larry & Jennifer Heggie
---
"
Thank You Joe for all you've done to help Oak Harbor's residents. Your passion for our community's well being shows every time we have met, and your willingness to help anyone who asks is appreciated by so many. Time for change is now and we stand behind you in moving on to help on an even larger scale.
Landlord and Union Supporter
Matt Weaver
---
"
Great conversation with Joe a few weeks ago! We share many of the same thoughts.
Clergy
Office of Franciscan Secular
Tom Clark
---
"
Joe Helle will be a compassionate and strong leader for NW Ohio. Someone who will work for the people and not special interests.
Individuals
Recording Secretary, UAW 1216
Sean McFarlan
Local 1216 Education Committee Chair and Chair Trustee, Tri County CAP Financial Secretary
Paulina Crawford-Gerber
---
"
I proudly endorse Joe Helle! Talking to him I feel he will fully support workers rights and fight for a fair platform for us to make a living and bridge the gap between poverty and the top 1%. I see Joe as someone who is not going to disconnect from his community, but do what we voice to him to do on behalf of us. He's very personable and stated he would gladly stand with workers on strike or picketing if we ever asked him to stand with us.
Friend & Supporter
Michelle Murray
Attorney, Murray and Murray
Jim Murray
Supporter
Sheila Fick
---
"
I am proud to endorse Joe Helle.
CFP
Cynthia Roepke
---
"
Give Em Helle!
Retired Teacher
Linda Smith
---
"
Joe Helle has my full support!
Supporter
Betsy Moore
---
"
I don't live in Joe's district but would vote for him if I did. He's dedicated to solving the problems in his district. I believe he can get it done! He works hard for the people!
Supporter
Vicki Goetz
---
"
I support the things YOU STAND FOR!! STAY STRONG. FIGHT THE GOOD FIGHT!!
Supporter
Kimberly Cooper
---
"
A breath of fresh air!
Supporter
Mary Ward
---
"
Wishing you the best!
Friend and Supporter
Amy Grubbe
---
"
As Mayor of Oak Harbor, Joe has worked hard and been transparent with community members. During recent flooding, Joe was in basements helping those in his community affected. He will provide the same dedication and community service as State Representative. #GiveEmHelle!
Local 913 Retiree
Connie Porter
---
"
We need Joe in Columbus!
Candidate for State Senate District 17
Scott Dailey
---
"
Give them Helle!
Member Ohio Democratic Party Executive Committee
Adrienne Hines
---
"
Proud to endorse Joe Helle for the Ohio Legislature, 89th House District. #GiveEmHelle.
Former Sandusky City Commissioner
Julie Farrar
---
"
Joe Helle is just what we need in a time lime this! He is motivated, hard working, compassionate and cares about people.
Supporter
Gina Fanni
---
"
It is time to fill the statehouse with everyday people- who will fight for everyday people.
Partner, Kademenos Wisehart Hines Dolyk & Zeiher Co, LPA
Kevin Zeiher
---
"
I wholeheartedly endorse and support Joe Helle for State Representative.
Retired Secretary/Treasurer Laborers Local 480
Tim Dunlap
---
"
Joe is truly looking out for the working men and women.
Educator
Chris Gastier
---
"
People over politics!
President Erie County Board of Health; Retired Educator; Care and Share Director
Linda Miller-Moore
---
"
Joe is a candidate of the people and for the people. He speaks for all of us and about issues that we all care about. Vote Joe!
Supporter
Bryan Emogene
---
"
We need fresh, energetic people with new ideas. Joe Helle is that person!
Supporter
Kelli Brown
---
"
I believe in Joe Helle. He's been getting out there and talking to the residents of his district. He listens, talks through the issues with you and is a common sense representative. He remembers that his employer is us, the constituents. This is MUCH more than I can say for Joe's competitor.
Supporter
Sandra Brown
---
"
Joe displays the attributes needed to effectively represent the citizens of the 89th District!
Retired Professor
Dr. Arnold Oliver
---
"
Ohio really needs Joe's brand of progressive politics! For openers, no more charter school or payday lender thievery!!